Eden is now CLOSED until Summer 2024
EDEN is now OPEN. Tickets will be required for ANY visit both inside the shop and for the outside "Onesie" line… When we are open, FREE Tickets are available on our ticket page and are given on a first come, first serve basis. Please see the ticket page for the booking schedule.
One ticket will be good for up to 3 people BUT ONLY ONE CAR. We are sorry but we do not do ANY business through the mail or internet, whether we are closed or open.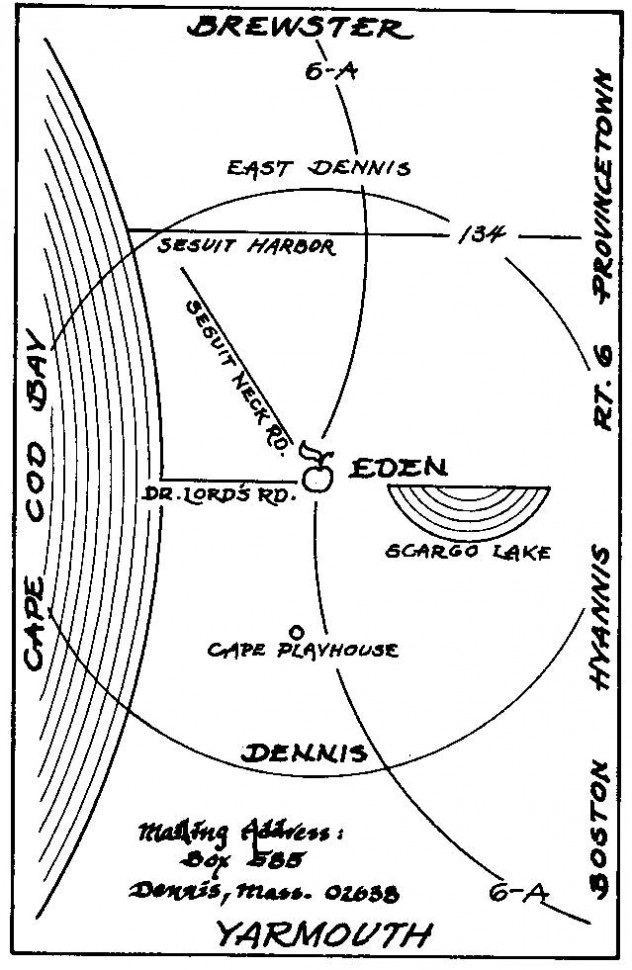 "Onesie" Line for Summer 2024
For Summer 2024 there will be an outside "Onesie" line. This is a line for just one specific item that you know you want, as well as for returns, exchanges, and tags. Tickets will be required for any visit inside or outside the shop. We can measure for the right size fit for your bracelet.
Location
Eden is located at the corner of Doctor Lords Rd. (number 2), US Route 6A and Sesuit Neck Road, approximately one mile west of Route 134 and one mile east of the Dennis Playhouse.
PLEASE NOTE: We do no business of any kind through the mail—including email, the web or over the phone—no repairs, NO TAGS, no exceptions. We do stand behind what we sell 100% but the item or return must be brought to us when we are open.
Parking
There is a small parking area in front, another behind our sign and a third off Dr. Lords Road. Please park in designated spaces. Do not park on any streets as you will get fined. Please respect our neighbors and do not turn around in their driveways.
Payment
We ONLY accept cash or checks. We do not accept credit or debit cards.